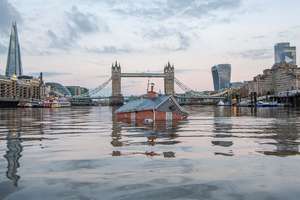 Extinction Rebellion Winchester calls for an end to carbon emissions by 2025. There is massive support for this.

We ask all General Election candidates to work towards rapid reduction of carbon dioxide emissions if they are elected. We challenge them to press parliament to take the following actions.

1. Get rid of CO2 emissions from making goods overseas which are then sold here: Find out the truth (they probably double UK emissions) • Tell the truth and make a plan. 

2. Stop supporting dirty energy and help clean energy:  Stop giving UK oil companies £10 billion a year to pollute the world • Fund clean energy projects by at least £10 billion • Ban fracking and coal-mining permanently.
3. Stop transport emissions:  Stop motorway and major road building and airport expansion immediately and use the money for improving walking, cycling, public transport • Reduce the number of cars and vans and electrify them • Put goods on rail.  
4. Make old buildings energy efficient, and make new buildings zero carbon:   Get rid of gas and oil heating • Bring in zero-carbon regulations on new buildings • Pay for old buildings to be improved • Make heavy energy users pay more.
5. Make Local Plans zero emission:  Tell local government their local plans must show how their local plans will lead to a zeroemissions districts.

6. Clean up the air:  Double clean air standards.  
7. Build a green, zero carbon economy:  Make CO2 reduction the main criterion for economic development funding • Make CO2 polluters pay.

8. Make the land climate emergency-friendly:  Develop a low-carbon food growth and distribution programme • Ban factory farming • Start a low-carbon land regeneration, biodiversity, and planting programme

9. Reduce Waste:  Reduce incineration and improve recycling • Extend the life of consumer goods • Start repair shop networks
10. Make it happen in time:  Create a strong team in the Cabinet Office • Set extensive targets for national and local government and businesses.