About Extinction Rebellion Winchester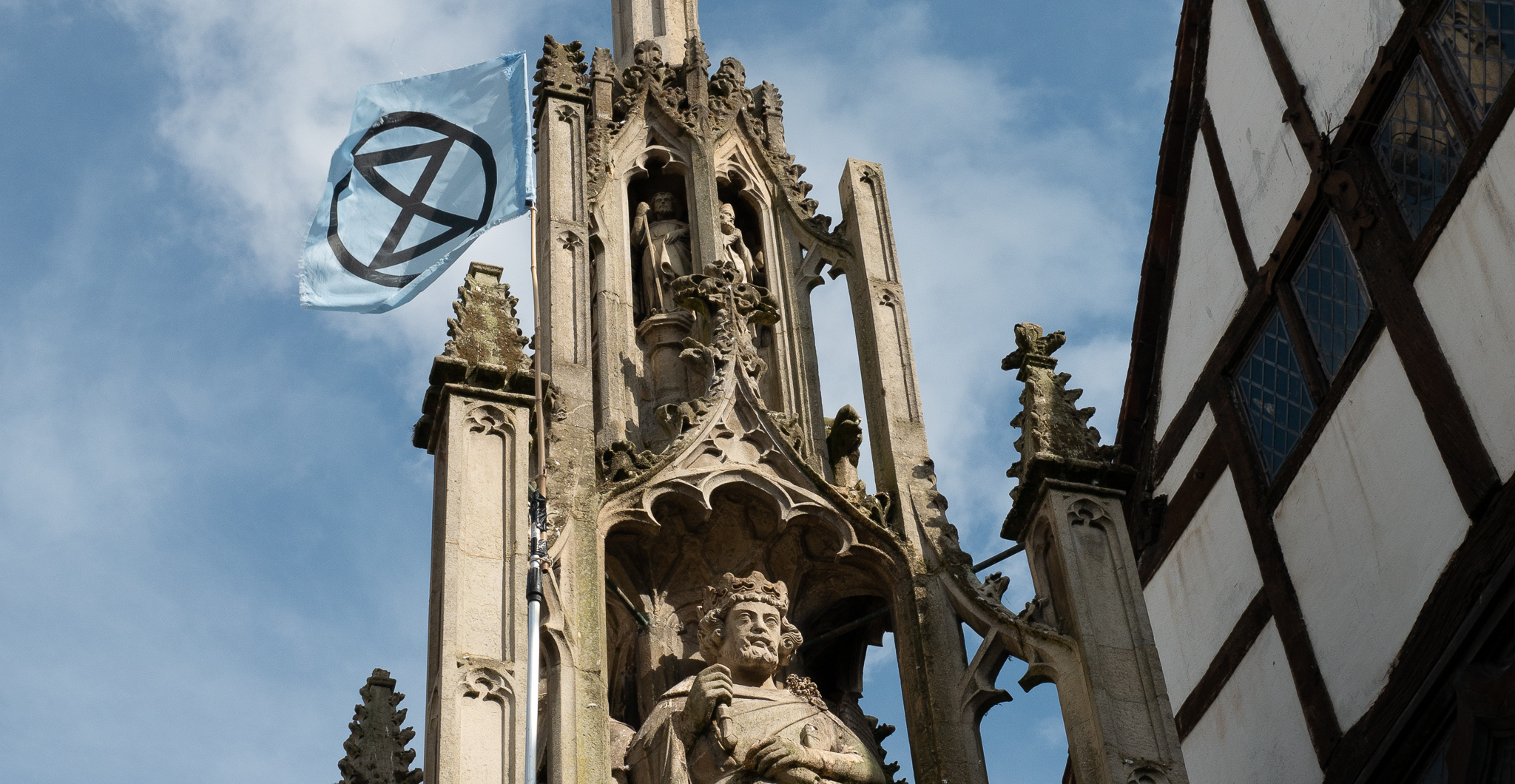 Extinction Rebellion is a non-violent direct action movement demanding urgent action in the face of an unprecedented global emergency. Life on Earth is in crisis as we have entered a period of abrupt climate breakdown, and we are in the midst of a mass extinction of our own making. We must act now whilst we still can.
We are an ever-growing group of like-minded people from all walks of life, determined to make a stand on climate change and biodiversity loss. 
Extinction Rebellion has national groups all over the world. In the UK, regional groups now exist in nearly every city, including Winchester. These groups are autonomous, so they take on their own actions, as well as participating in larger national actions. 
EXTINCTION REBELLION'S CORE MESSAGES
We are in an ecological crisis, mass extinction is already happening, human extinction is a real risk.

The window for change is narrow, a matter of years, and though difficult, many of the necessary changes will make our lives better.

Our Government's inaction makes them criminally complicit, so it is our right and our duty to follow our conscience and rebel through non-violent civil disobedience.
EXTINCTION REBELLION'S THREE DEMANDS
Government must tell the truth by declaring a climate and ecological emergency, working with other institutions to communicate the urgency for change.

The Government must act now to halt biodiversity loss and reduce carbon emissions to net zero by 2025.

We demand a Citizens Assembly to set the policy and oversee the changes, as part of creating a democracy fit for purpose.
Winchester's Extinction Rebellion Group
Winchester is one of an international network of Extinction Rebellion Local Groups.  A Local Group is a group of people that gather to create an Extinction Rebellion (XR) community presence in a local area by building support and taking action towards XR's three demands. 
XR Local Groups decentralise into different Working Groups as much as possible. A working group focuses on a specific area of work and is allowed to decide how that work gets done.
Currently, we are holding general meetings for the whole Local Group approximately once every two weeks at Winchester University, while the various Working Groups coordinate independently to arrange smaller meetings as decided by the members. This format may change over time.
If you would like to get involved, you can use this form, email or contact us via our Facebook group.
FAQs
Is this for me?
XR is for anyone concerned about the climate emergency and biodiversity loss. You don't need to be a seasoned activist (although we welcome those too); people in our group come from all walks of life: doctors, teachers, business owners, trades people, office workers, graphic designers, parents, students, retirees... We welcome everyone, and every part of everyone, meaning that we make every effort to be inclusive and don't judge anyone for actions they are or aren't taking in their own personal lives.
We are strictly non-violent in both our communication and actions, and you can choose how much and what you get involved with, whether that's blocking roads or block printing t-shirts.
How much time do I have to commit?
You can decide which meetings, groups and actions you get involved in, depending on what suits you. We have a group dedicated to regenerative culture to help people be resilient and avoid burn out.
Are events family friendly?
Most of our events are family friendly. We actively encourage involvement from youth and children - both in attending and organising - while being particularly mindful of appropriate safeguarding practices. Wherever possible, events are dry (alcohol and drugs free). If you're unsure about a particular event, please get in touch.
Will I get arrested?
We have a strict policy of non-violence so most of the actions we undertake have a very low risk of being arrested. Where this isn't the case, there are usually some people who are willing to be arrested, and others who are not, and people can act accordingly, although of course this is not an absolute guarantee. If you want more advice, Extinction Rebellion offers legal training and resources.