Two Open Letters to Steve Brine MP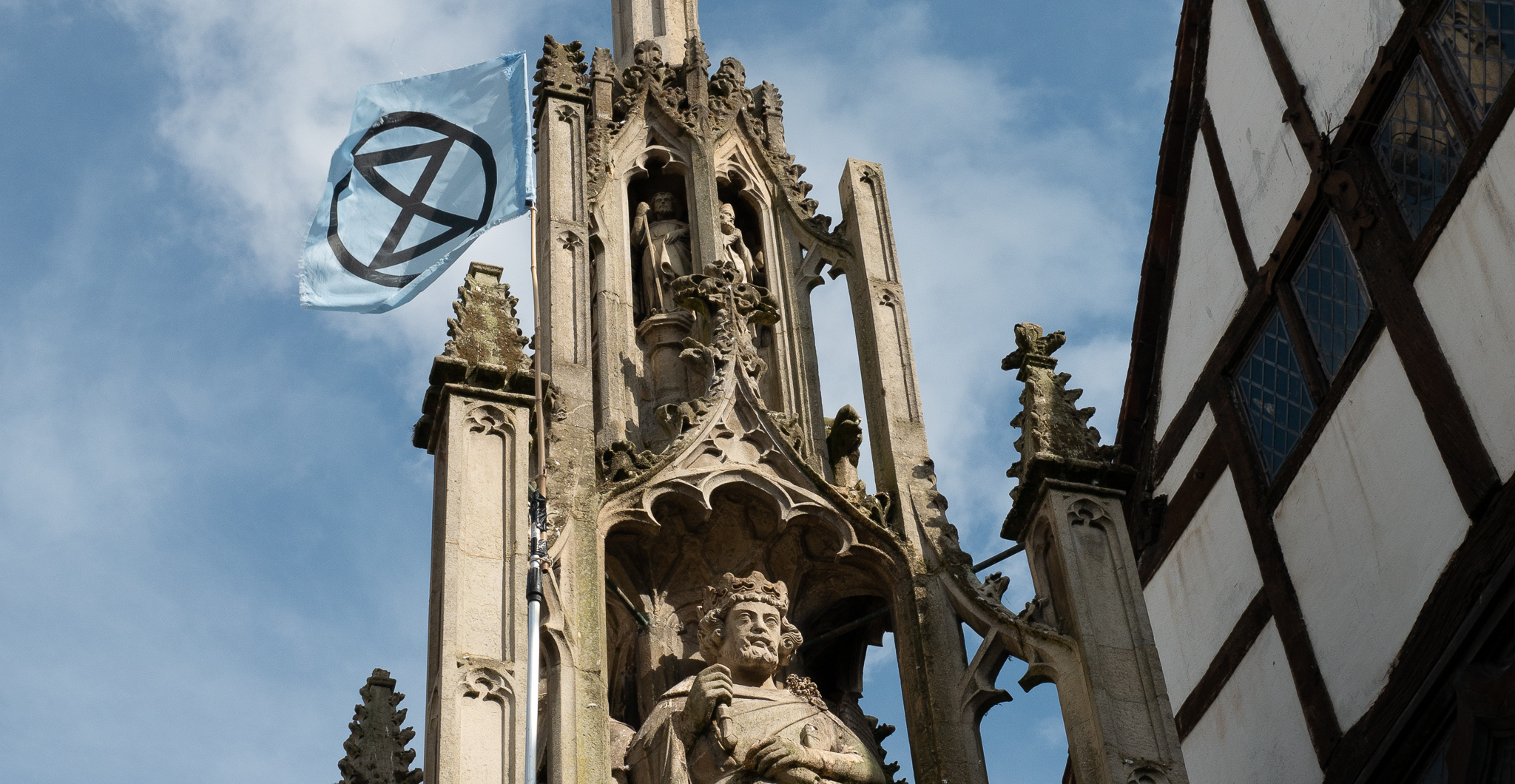 In August Extinction Rebellion Winchester wrote the following open letter to Winchester MP, Steve Brine.  He did not respond.   We have now written a follow up open letter which you will find below the first one.  We still await his reponse.
Open Letter Number 1
To the Right Honourable Steve Brine, MP for Winchester
We, as members of Extinction Rebellion Winchester, are writing to you as we have a major puzzle we cannot solve.  We are wondering why you are continuing to support the Highways England plans to expand M3/Junction 9? We ask this because you also insist that you are a champion of the environment and are concerned about the impact of climate change. In particular, you often remind voters that you are a long-time supporter of Friends of the Earth (national) and that you are a founder supporter of Winchester Action on Climate Change (WinACC).
We would like to respectfully point out the stark incompatibility of your two positions if you consider the facts:
All the evidence suggests that expansion of roads leads to more traffic. Even the Department of Transport acknowledges that expanding roads creates Induced Demand. These plans will simply result in bigger traffic jams – more vehicles pumping out emissions, reducing our air quality even further, and adding to global warming.
The current plans will damage and destroy land adjacent to and within the South Downs National Park.
The current plans will destroy a significant number of mature trees.
The current plans will have a significant detrimental effect on biodiversity.
Therefore we call upon you to withdraw your support for a scheme which is now hopelessly out of date due to the unprecedented rate of global warming.  The Government's Science and Technology Select Committee has just published its findings which conclude that to meet vital carbon reduction levels, we simply have to reduce the number of cars on the roads. A recent survey also found that 85% of people are now worried about climate change.
We urge you to lobby instead for the £130 million ring fenced for this project (a cost that will likely increase over time) to be spent on alternative measures to mitigate traffic jams and reduce air pollution: buses, trains, and more sustainable living within Winchester, which would reduce our collective carbon footprint. XR Winchester would be very happy to meet with you to discuss these alternatives.
By declaring a Climate Emergency earlier this year, you as our MP, along with Winchester City Council and Hampshire County Council, all committed yourselves to reducing greenhouse gas emissions, investing in our green economy, rescuing and restoring our natural environment, and to acting on the evidence of science. This requires you all to lead public opinion; to have difficult conversations; and to make arguments which are initially going to face resistance. We need our Member of Parliament to step up to this new reality and not simply take the easy road towards re-election.
In June of this year, you told constituents: "We can use the words 'Climate emergency' (the language of Extinction Rebellion of course) but while it looks good on a banner it doesn't mean anything in itself. It's what we DO that matters and that's what you should expect from your Member of Parliament."
We agree with you. This is your first test.  At the moment, sadly, you are failing us, our children and our planet.
Extinction Rebellion Winchester
Open Letter Number 2
To the Right Honourable Steve Brine, MP for Winchester
Last month we wrote an open letter to you pointing out the stark contradiction between your position on the desperate climate emergency and your enthusiastic support for more road building at Junction 9 of the M3 at Winchester.
We appreciate you are busy but we are very disappointed that our MP has not responded to us on such a critical issue, especially given last week's global climate strike.  You must know (although we didn't see you there) that the strike was well supported in Winchester by people of all ages and involved millions around the world. 
 We hope you heard Greta Thunberg's passionate speech to the United Nations.  Her words echo the thoughts of all of us who cannot understand why governments are not listening to, and acting on, the dire scientific predictions of ecological collapse should we continue with business as usual.   It's crystal clear that we must stop burning fossil fuels and to do so we need to transform our economy.  This will mean investing in alternative systems and infrastructure but if we don't do so the costs of dealing with the consequences are incalculable.
Here in Hampshire, transportation makes up the biggest contribution to greenhouse gases.  Wasting £300,000,000 on the proposed smart motorway and junction changes is completely illogical.  It would require a forest the size of Winchester to offset the additional greenhouse gases that this increased capacity will produce.   We should instead be helping people to make fewer journeys powered by fossil fuels.  For example, £300,000,000 could buy 600 electric buses or 200 miles of fully segregated cycling infrastructure.
In our first open letter to you we quoted your own words following the declaration of climate emergency.  These words were so important and timely that we must remind you of them once again.
"We can use the words 'climate emergency' but while it looks good on a banner it doesn't mean anything in itself. It's what we DO that matters and that's what you should expect from your Member of Parliament."
What are you going to do, Steve?  We await your reply.  Time is running out.
Extinction Rebellion Winchester