Bus station decision made on a whim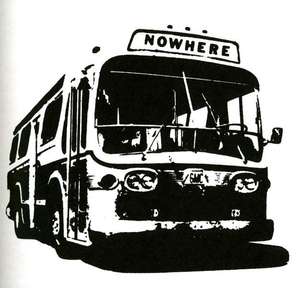 Rather than a new bus interchange, on-street bus stop provision is currently proposed in the Central Winchester Regeneration (CWR) scheme.  This is ill considered. 
It means long and confusing walks between stops when interchanging, affecting the elderly and less mobile.
It means no safe, weather-proof environment to wait for buses
It means streets such as Tanner, Middlebrook and Silverhill will still not be traffic-free, so air quality, particularly particulate matter, and safety will be compromised. 
It means the ability to transition to electric buses will be more costly and complex.
It means bus stops squeezed in every location conceivable.  The draft plan even includes one stop in front of the Guildhall.
Stagecoach appear to be the main advocate for the on-street approach. Yet in discussions with the council they did not provide any factual evidence to support it.  They suggest that on-street bus provision would reduce walking times into the centre.  Our detailed analysis shows that the average walk time would be just 15 seconds quicker than from a bus interchange on Middlebrook.  Stagecoach also suggest that more buses could stop closer to the centre but the 2020 Winchester bus strategy makes it clear that these stops are already overcrowded and there's no scope to enlarge them.
Bluestar, however, recognise the importance of a bus interchange and agree that it should be introduced on Middlebrook but that Friarsgate should be re-routed behind it so that it is well connected to the city centre.
This hugely significant decision has been made during a series of meetings, of which the vast majority were not even minuted.  Those that are in the public domain demonstrate clearly that this decision was made on the basis instinct rather than thorough consultation and well considered analysis. 
Echoing the issues raised in the 2017 Winchester Transport survey, the 2021 CWR consultation contains no less than 40 comments questioning the council's position on bus provision.  The council's consultation response is wholly inadequate, justifying its position on the basis of buses having to travel through the one-way system unnecessarily.  This is exactly why the council should not make such a crucial decision until the Movement Strategy has concluded.  The phasing of CWR should reflect this, not work around it.
In the face of the climate emergency, the modal shift to public transport as well as active travel are vital means of reducing our carbon footprint.  This can only be achieved by investing in a modern, efficient bus network with a safe, integrated bus interchange.  This opportunity must not be lost, and bus users in Winchester must not be disregarded yet again.  We ask that the council takes note of the related 38 degrees petition that now has 275 signatures and reconsiders its current position on bus provision, undertaking comprehensive and meaningful analysis, fully integrated with the outcomes of the Movement Strategy.