International Rebellion London, October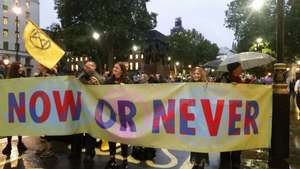 Alfred's Rebels, XR Winchester's affinity group at the International Rebellion, demonstrated across central London, making huge waves.  We had over twenty Alfred's rebels in London some days, their energy and commitment were awe inspiring.   As tired rebels left to regenerate others took their place. Several of our rebels were arrested, some multiple times.  Their courage was remarkable and we are deeply grateful for their actions. Some of Alfred's Rebels were from Andover rather than Winchester and they were a tremendous asset to our group!  
To get the bigger picture we recommend you subscribe to the
XR UK newsletter
. Alternatively, read all the XR UK news online
here
.
Together we will be the change.