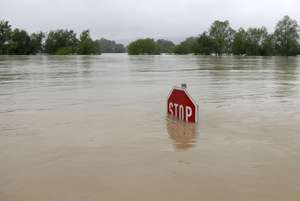 Urgent action is vital to address the climate emergency.  XR aims to mobilise 1 million people in the UK this year to make radical action a reality.
Here at XR Winchester we've decided on two priority campaigns for the first half of 2020.
Six Feet Under will show people how extreme weather events in the UK (like the current flooding) are caused by the burning of fossil fuels.  
Dirty Money will highlight financial institutions in the Winchester area which continue to invest in fossil fuels despite the overwhelming evidence they are causing a climate catastrophe.  
Want to help us deliver our campaigns?  Fill in our quick, secure form or join our conversation on the Telegram app.
You can also help by donating to XR Winchester. Every donation helps us keep fighting to avert climate and ecological collapse and build a just, liveable world for all. A monthly or one-off donation will help us raise awareness, train rebels and fund our actions. To donate to XR Winchester via Paypal please click here. We will always share quarterly accounts to provide complete transparency on how your important donation is used.
Thanks for all your support.