Safer Streets Winchester - Sign our petition!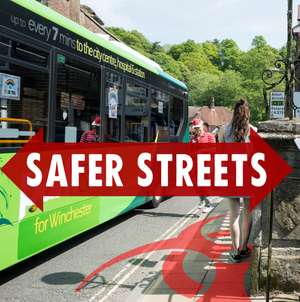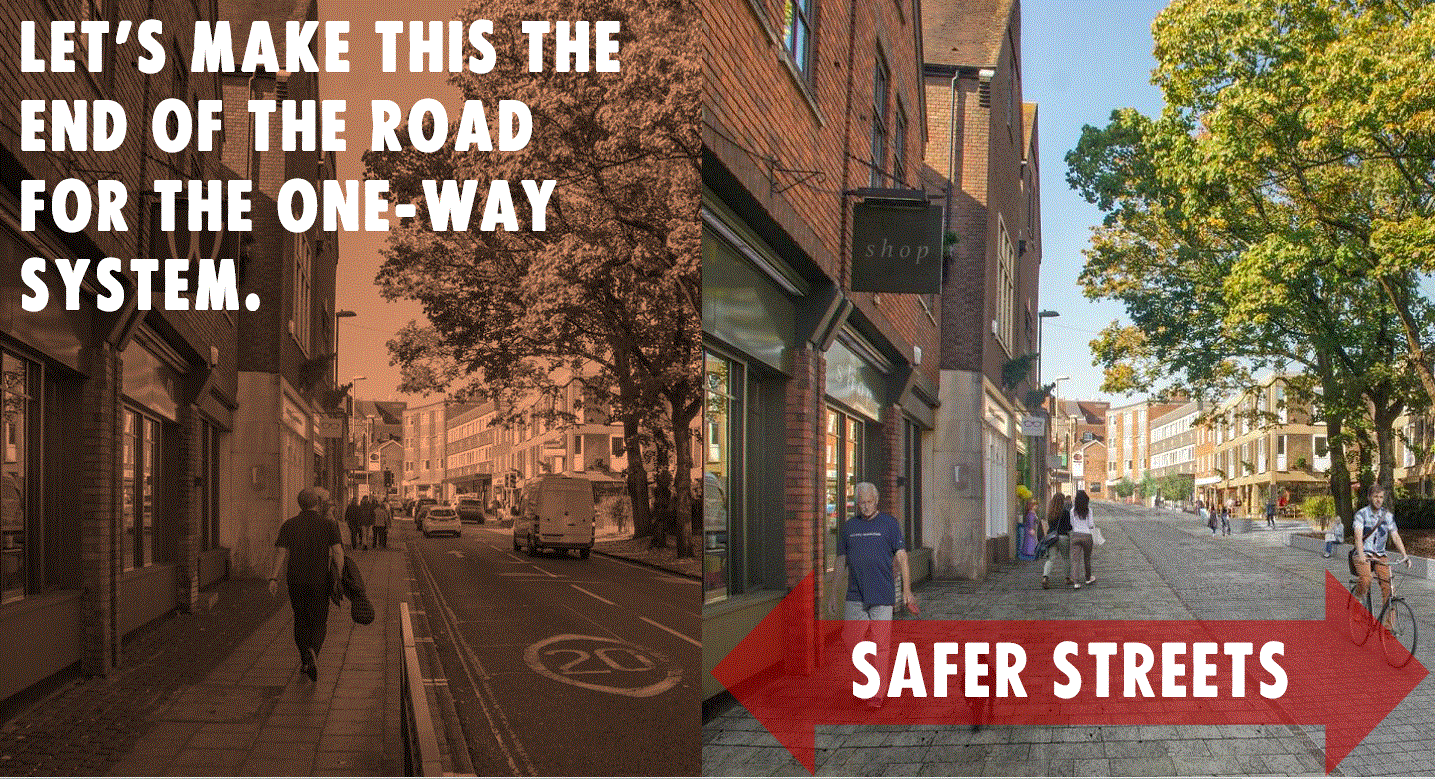 We welcome the intentions of Winchester City Council and Hampshire County Council to create streets that allow pedestrians and cyclists to maintain 2 metre physical distancing. To be effective these measures must include:
1) Reallocating one lane of traffic for use by pedestrians and cyclists on streets with the narrowest pavements, such as St George's Street, North Walls, City Bridge, Stockbridge Road, Romsey Road.
2) Restricting the use of inner-city car parks like Middlebrook, Colebrook and The Brooks to blue badge holders and residents in order to significantly reduce traffic in order to create more space for cyclists and pedestrians.
3) Prioritising public transport, blue badge holders, residents and emergency vehicles on our roads in the city centre.
4) Pedestrianising areas where there is a high density of people, such as The Square, Jewry Street, Upper part of High Street.
5) Rethinking key routes into the city centre, reallocating space to pedestrians and cyclists on all approaches.
Why is this important?
As lockdown is eased we must ensure the safety of pedestrians and cyclists is the top priority in Winchester's recovery from COVID-19.
Numerous studies have demonstrated that increased pedestrianisation leads to higher footfall meaning that local businesses could also benefit from these measures.*
Winchester has some of the narrowest pavements in Hampshire, therefore reallocation of roads for pedestrians and cyclists is the only way to maintain 2 metre physical distancing.
In the longer term, these arrangements will also prevent the return of dangerous levels of pollution in our city, reduce CO2 emissions, and encourage high levels of walking and cycling.
Please refer to Cycling UK for FAQs: https://tinyurl.com/ycqwsky9
*TfL: https://tinyurl.com/ya8wvy59
If you live, work or study in Winchester, please sign our petition today!
https://you.38degrees.org.uk/petitions/covid-19-safer-streets-in-winchester