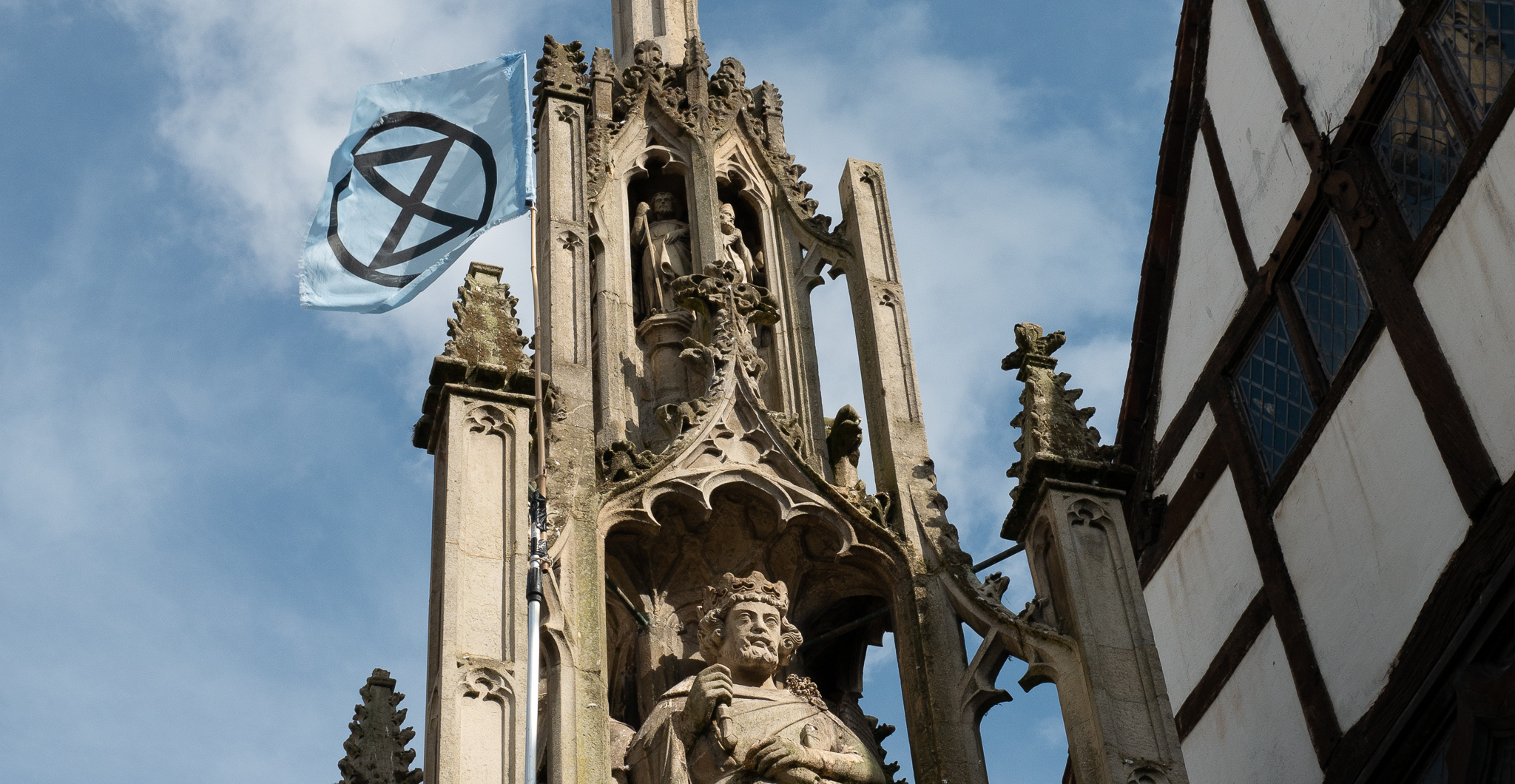 On Saturday 29th February XR Winchester rebels ran a direct action in Winchester High Street as part of our new Six Feet Under campaign. We emphasized the links between burning fossil fuels and the current devastating floods we are seeing around the UK.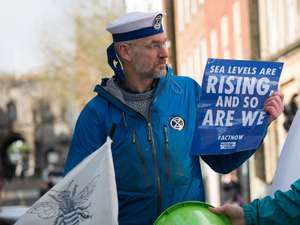 We wanted people to understand that burning oil, coal and gas is causing the increased flooding by warming our climate. Scientists have shown how a warming world leads to more extreme rainfall, especially in Europe. This means both more rain overall, and more heavy rainfall events with a lot of rain falling in a short space of time leading to flooding. This is miserable for those whose homes are affected, and negatively impacts the economy, wildlife and food production and will ultimately lead to large scale displacement of people. We were joined by XR Farmers who are already seeing the impact of climate change on their livelihoods.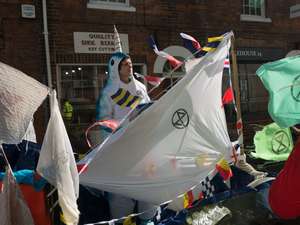 Extreme weather conditions and the rising of sea levels are linked to the global temperature of 1.5C. A climate emergency has been declared by national Government, and by Winchester and Hampshire councils, yet they are still failing to protect us. Here are some stats about recent flooding:
One in six homes are at risk of flooding.

You are more likely to have your home flooded than burgled.

 

"Warming of 3.5 to 4.8 degrees Celsius by the 2080s – which is what the IPCC expects if emissions stay high – would expose an additional 250,000 to 400,000 people in Europe to river flooding, and potentially up to 5.5 million per year to coastal flooding."  More flooding facts here.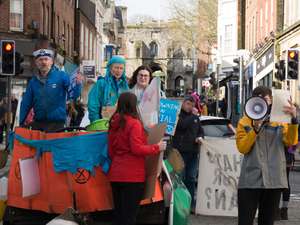 We positioned a 'raft' at the top of Winchester High Street.  It contained four distressed rebels in maritime costume.  We used a megaphone to broadcast flooding-related facts and engaged the public through leaflets and discussion.
Fancy joining our next action?   Fill in our quick, secure form or join our conversation on the Telegram app.